Fly-Tipping
Fly tipping is the illegal practice of dumping unwanted items in the environment.
Reporting fly-tipping
If you see anyone fly tipping in the Ribble Valley, try to make a note of where and when you saw the incident, the vehicle type and registration number and what waste was dumped.
Use our report fly-tipping form or call 01200 425111.
If it is out of office hours report it to the police.
Do not approach or try and tackle a fly-tipper yourself.
We can only deal with fly-tipping which takes place on public land. Fly-tipping on private property and privately owned land will need to be dealt with by the owner. Fly-tipping which blocks a road or highway should be reported to Lancashire County Council on 0300 123 6701.
Before and after a fly-tipping clean up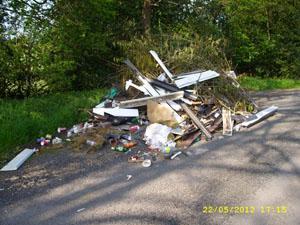 Fly tip before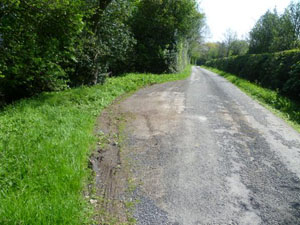 Area cleaned up after fly-tipping
Fly-tipping varies in size from a bag of rubbish to a wagon load of material and some material can be hazardous waste which could be harmful to health.
If someone is caught fly-tipping or if waste from their home or premises is found fly-tipped they can be fined up to £50,000 or face possible imprisonment.