Dramatic Council Operation To Remove Dangerous Tree From Castle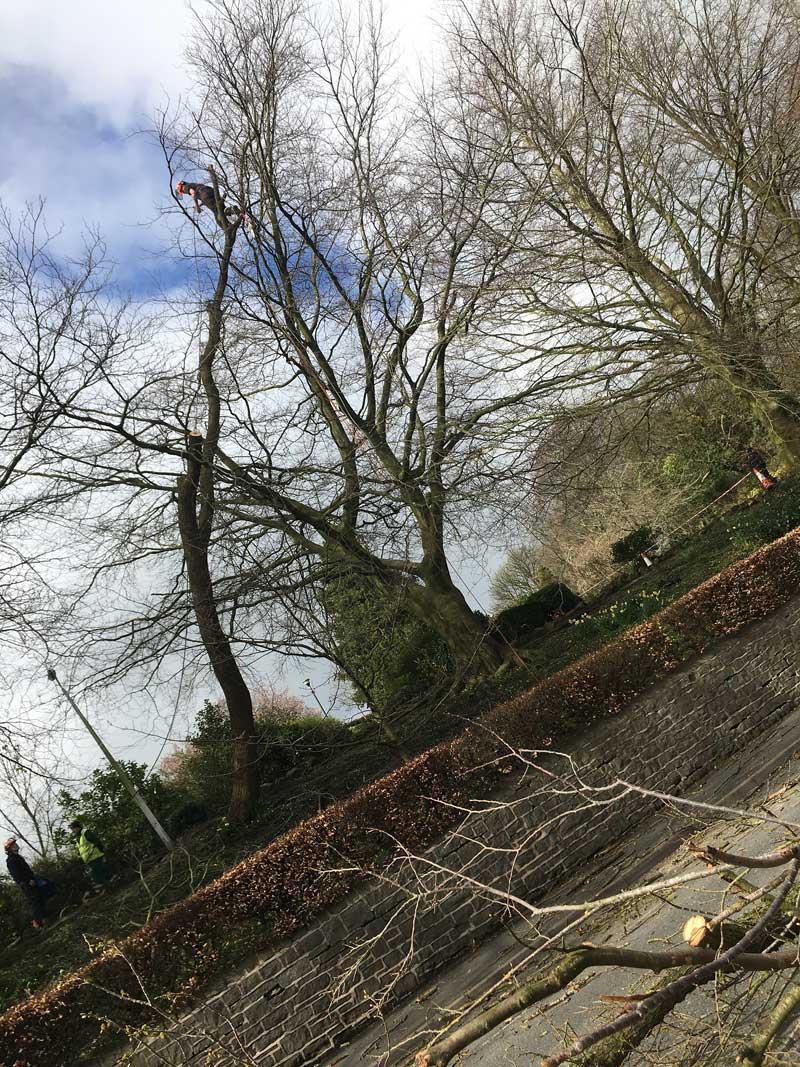 Published Tuesday, 30 March 2021

Council workers and tree surgeons battled blustering breeze to fell a 100ft tree uprooted on steep banking at Clitheroe Castle.

The giant elm keeled over on steep banking overlooking Woone Lane during high winds overnight on Monday.

It was only prevented from crashing on cars and rooftops after landing on a lamppost.

The perilous elm was discovered by council workers during their daily early-morning inspection of the Clitheroe Castle grounds.

Police closed part of Woone Lane to traffic and onlookers making the most of lockdown-easing watched in groups as tree surgeon Roy Cattermole scaled nearby trees to start the felling process.

John Heap, Ribble Valley Borough Council's director of community services, said: "Our workers found the tree during their early-morning inspection of the castle grounds.

"The tree was in a precarious position and would have fallen onto nearby cars and rooftops without prompt action.

"Our officers tethered the tree as best they could, while awaiting the arrival of experts."

Tree surgeon Roy Cattermole removed the stricken elm in a careful two-hour operation that involved bracing it to a nearby tree and felling it branch-by-branch in order to prevent a sudden uprooting.

Roy said: "It was difficult operation, due to the slope of the banking and strong gusts of breeze, but I am delighted that we were able to remove the tree safely."

A replacement tree will be planted at a suitable location in Clitheroe Castle in due course.
Share this page: