Abandoned Vehicles
What to do?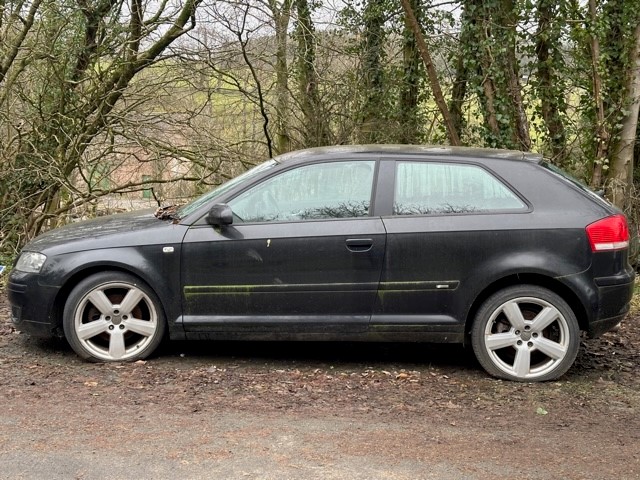 If you suspect a vehicle has been abandoned in the borough, you can report this to the Council.
The Council will only consider looking into an abandoned vehicle if it has been stationary for a period longer than 21 days; providing it's not a wreck.
When reporting, please provide as much detail as possible e.g. the length of time the vehicle has been stationary, the vehicle registration, colour, manufacturer, location, condition etc.
Further to a report, an officer from the Environmental Health department will undertake an investigation to establish whether the vehicle is genuinely abandoned and attempt to determine ownership. Where a vehicle is confirmed as being abandoned, it will be removed from the highway.
Where an abandoned vehicle is located on private land; removal can be carried out with the landowners written consent.
Abandoned Vehicle Characteristics
An abandoned vehicle usually displays one of the following characteristics:
Flat tyres or missing wheels.
Vegetation and/or rubbish in and around the car.
Broken windows.
Excessive rust or mould.
No number plates
No tax or MOT.
The Council cannot deal with:
Poorly parked vehicles
Residential parking disputes
Vehicles causing obstruction.
Broken down vehicles.
How do I Report an Abandoned Vehicle
Please email us at environmental.health@ribblevalley.gov.uk or telephone us on 01200 425111.