Clitheroe Market
Market Opening Times and Location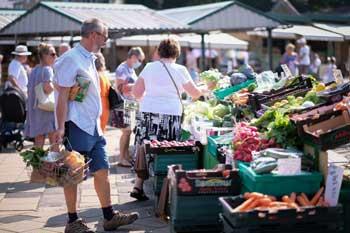 Clitheroe Market is a historic market town that has held a regular market since the Norman Conquest in the 12th century. If fresh, locally sourced and exceptional food is important to you, then Clitheroe Market could just be the place to visit. It is fast gaining a reputation as being a leader in the next generation of markets – places where they key words are artisan, community and sustainability. The stallholders are more than happy to chat about their products and invite local visitors and residents to come down and see the exciting opportunities that lie in front of them.
Visiting the market in Clitheroe is a day out after all. Shopping and eating whilst soaking up the culture and community of Clitheroe as a unique market town is what it is all about.
Clitheroe Market is open on the following days:
Tuesday 9.00am - 4.00pm
Thursday 9.00am - 4.00pm
Saturday 9.00am - 4.00pm
(Retail Market Cabins only on Thursday 9.00am - 4.00pm)
Download a plan of the market site.
Car park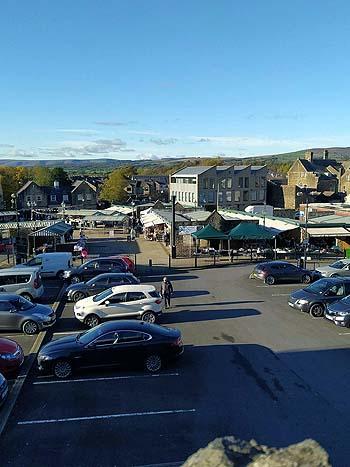 70 space Car Park adjacent to the Market. See Market car park for prices and information.
The market is located a short distance from the Train station and Bus station (Clitheroe Interchange) and is in the heart of Clitheroe town centre. There is a pay and display car park directly next to the market.
Clitheroe Market trader information
We have stalls available on each of the market days (Tuesday, Thursday and Saturday).
There is a waiting list for cabins.
Becoming a market trader on Clitheroe Market
Market Stall Prices 2022 -2023
Cabin - Tuesday, Thursday and Saturday £61.20 per week
Use of Cabin on non market days (e.g. preparation) £30.10 per week
Pitches - Tuesday and Saturday £17.40 per day
Thursday £9.00 per day