Clitheroe Market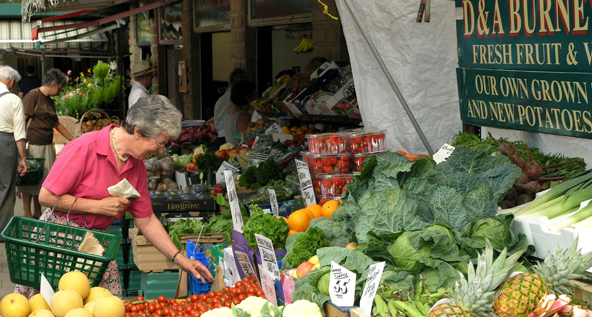 About the Market
Clitheroe Market is a historic market town that has held a regular market since the Norman Conquest in the 12th century. If fresh, locally sourced and exceptional food is important to you, then Clitheroe Market could just be the place to visit. It is fast gaining a reputation as being a leader in the next generation of markets – places where they key words are artisan, community and sustainability. The stallholders are more than happy to chat about their products and invite local visitors and residents to come down and see the exciting opportunities that lie in front of them.
Visiting the market in Clitheroe is a day out after all. Shopping and eating whilst soaking up the culture and community of Clitheroe as a unique market and areas is what it is all about. There is so much choice we don't want to overindulge you all in one go, however, whet your appetite with a snapshot of what we are proposing to be undertaking in the forthcoming months.
There are more than 40 permanent cabins open every Tuesday, Thursday and Saturday with additional market traders adding variety on the market stalls.
Speciality food markets are going to be held every month, but in addition the market will stage regular farmers markets on the second Thursday of every month, with local farmers showcasing a selection of amazing food and with a chance to meet them. There will also be artisan markets on the first Saturday of every month.
Share this page: