Candlelit Vigil at Clitheroe Castle to Mark Invasion Anniversary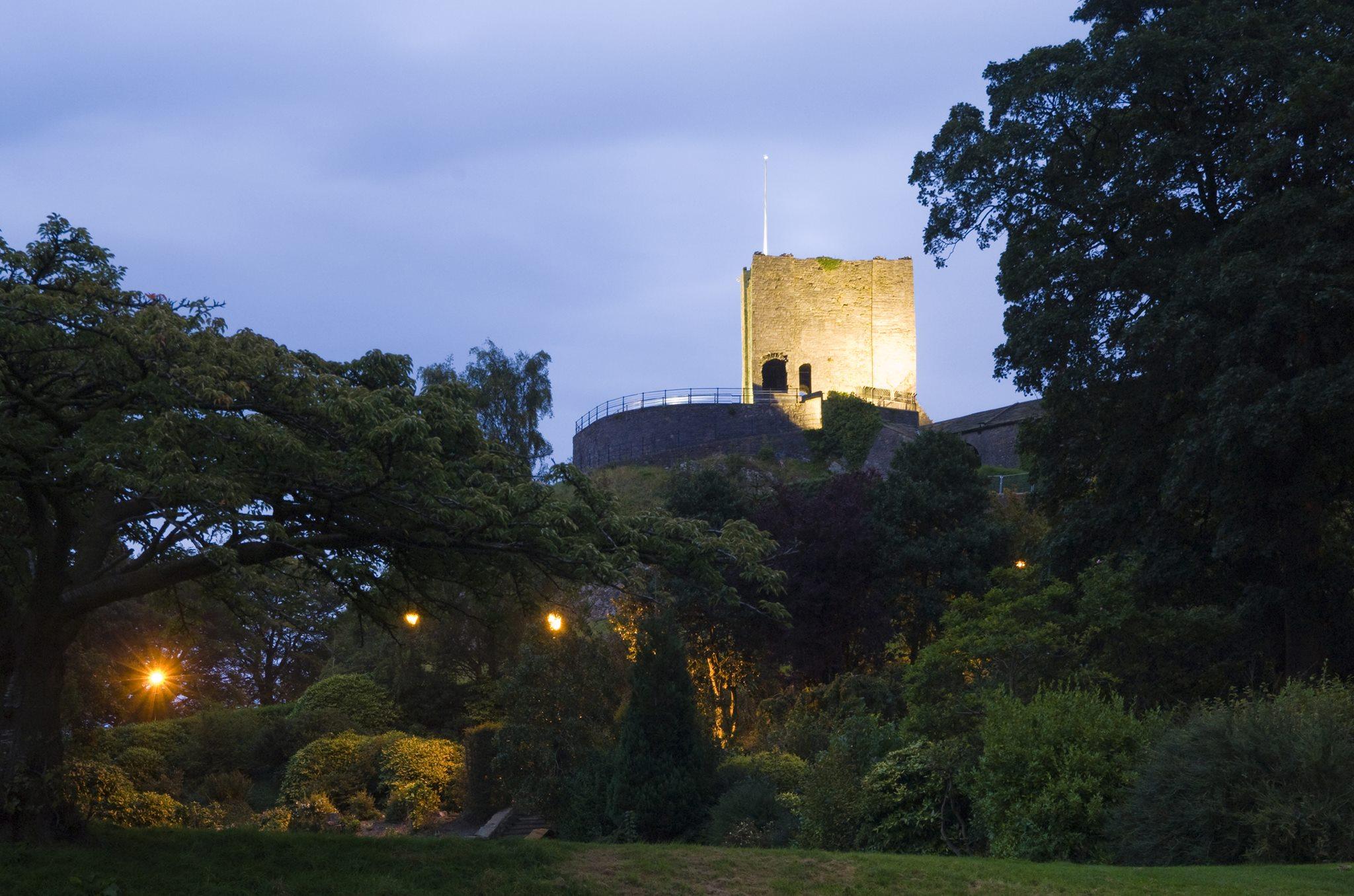 A candlelit vigil will be held at Clitheroe Castle on Friday (24 February) marking a year since the Russian invasion of Ukraine.
The flag of Ukraine will be flown at full mast from the castle throughout the day and the iconic building will be lit up in blue and yellow as darkness falls.
People are invited to join Ribble Valley's Ukrainian community for the vigil and prayers led by the Rev. Mark Pickett, of St James's Church, Clitheroe, at 5.30pm at the castle's Tree for Ukraine.
The tree, a species of birch native to Eastern Europe, was planted in the castle grounds overlooking Woone Lane as a show of solidarity with Ukraine and displaced Ukrainians in July.
Ribble Valley Mayor Stuart Hirst said: "Friday is the first anniversary of the full-scale invasion of Ukraine by Russia and we have consulted the Government and local Ukrainians on how to mark the event.
"Flying the Ukrainian flag full mast from the borough's most iconic landmark will send a clear signal of our enduring support for Ukraine in the face of Russian aggression and is a mark of respect for the bravery and sacrifice of the Ukrainian people.
"And the candlelit vigil and prayers will show Ukrainian families who have found refuge in Clitheroe after fleeing their country that they are a welcome and valued part of our community.
"Trees are a global symbol of hope, peace and unity, and this beautiful birch tree shows our solidarity with Ukraine as we gather and pray for an end to this terrible conflict."
Over 80 Ukrainians fleeing their war-torn country have found refuge with Ribble Valley families under the Homes for Ukraine Scheme, one of the highest rates in Lancashire.
And Ribble Valley Borough Council has appointed a dedicated Ukraine liaison officer, while several community groups and churches have stepped up to support refugees, notably the Clitheroe Ukrainian Support Project, or CUSP, which runs a hub from 9.15am to noon on Mondays and Wednesdays at Trinity Church, Parson Lane and Fridays at St James's Church, St James's Street.
The candlelit vigil will take place at 5.30pm and everyone is welcome to attend.
The tree is accessible by foot via the Woone Lane entrance to Clitheroe Castle, or by wheelchair or mobility scooter via the Eshton Terrace entrance.