In-Depth Study into Future of Popular Public Swimming Pool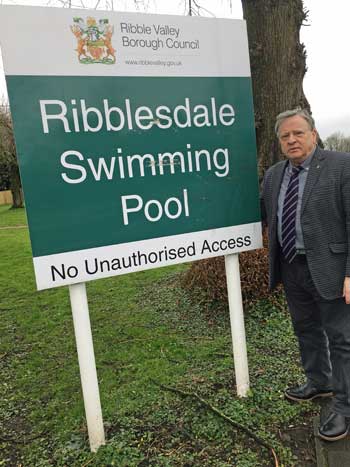 A council is to undertake an in-depth study into the future of its popular public swimming pool.
Ribble Valley Borough Council is to commission a study into the future of Ribblesdale Pool in Edisford Road, Clitheroe.
The study will consider the cost of rebuilding or refurbishing the Edisford Road site, how much it will cost to run and whether or not the pool might attract funding.
It will also look at what type of facility would be needed to meet the needs of future residents and swimmers.
The popular pool is housed in a 50-year-old building with design life of 30 years when constructed in 1972.
Ricky Newmark, chairman of Ribble Valley Borough Council's community services committee, said: "Ribblesdale Pool is a popular facility, which has served generations of local swimmers, but it is suffering from wear and tear and is subject to spiralling energy costs.
"Despite numerous adaptations over the years, the pool is far from energy-efficient and this study will look at how we might take advantage of modern technology to reduce its running costs and help us meet our climate change objectives.
"We are committed to providing a public swimming pool and this study will also look at the leisure needs of Ribble Valley residents and options for securing external funding to help us provide a new or refurbished facility fit for the next fifty years."
The study will start shortly and is expected to be completed later this year.
Further details about Ribblesdale Pool, including opening times and classes, are available at ribblevalley.gov.uk.