Borough Council Looks Set to Save Two Popular Public Loos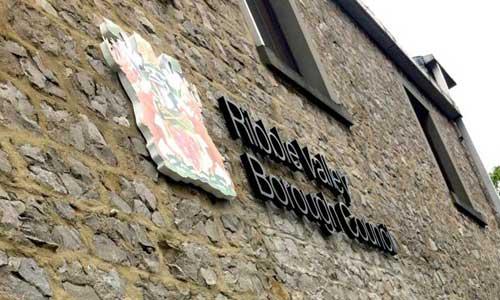 A borough council looks set to save popular public loos in Longridge and Sabden.
Ribble Valley Borough Council aims to prevent the permanent closure of toilets in Berry Lane, Longridge, with a £45,000 vandal-proof revamp.
And the 'tired and dated' toilets in Sabden, much-used by walkers, are also in line for a £30,000 new lease of life.
The Berry Lane loos are currently closed after repeated bouts of vandalism, but Ribble Valley Borough Council's community services committee has backed an ambitious scheme to reopen them.
Longridge Town Council took over responsibility for the toilets in 2012, but was forced to close them after they were repeatedly targeted by vandals.
Ribble Valley councillors heard it would cost £6,000 to bring the toilets into working condition, but voted for a complete £45,000 vandal-proof revamp, instead.
In a separate vote, they agreed to a £35,000 refurbishment, including new flooring, tiling, doors and vanity units, of the public loos in Sabden.
Ribble Valley Borough Council leader Stephen Atkinson said: "The provision of public toilets is not a statutory duty, but access to them can determine whether some people are able to enjoy the same freedoms as others.
"And although public toilets can regrettably be the subject of high levels of vandalism we are nevertheless committed to providing the facilities that our residents and visitors need.
"I am delighted that our community services committee has decided to take the Berry Lane toilets back into council management and refurbish them to a modern, vandal-proof standard, and give the Sabden conveniences a much-needed upgrade."
The schemes now go before Ribble Valley Borough Council's policy and finance committee on 4 April for final approval.