Candidates Line Up for Ribble Valley Elections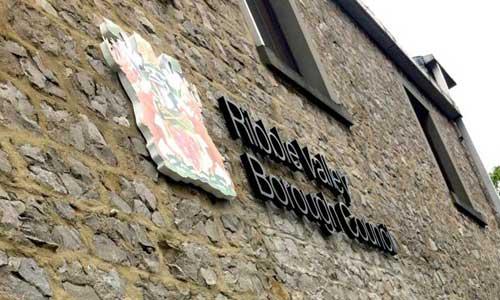 Ribble Valley goes to the polls in borough and parish elections on Thursday, 4 May.
Ribble Valley goes to the polls in borough and parish elections on Thursday, 4 May.
Ninety-seven candidates will be vying for 40 seats on Ribble Valley Borough Council.
The Conservatives and Labour have put forward the highest number of candidates, 35 and 32 respectively, while the Liberal Democrats are fielding 14 and the Green Party 3, along with 13 independents.
The wards of Alston and Hothersall (two seats), Bowland and Clayton-le-Dale Salesbury are uncontested, therefore Derek Brocklehurst and Jim Rogerson (Alston and Hothersall), Rosemary Elms (Bowland) and Louise Edge (Clayton-le-Dale Salesbury) are automatically elected.
There will also be parish elections in Read, Ribchester, Salesbury, Simonstone; the Sawley ward of the Bolton-by-Bowland, Gisburn Forest and Sawley parish; and the five wards in Clitheroe, namely Edisford and Low Moor, Littlemoor, Primrose, Salthill and St Mary's.
You can vote in the elections in person, by post, or by proxy, where someone votes in person on your behalf.
Once inside the polling station, you are asked to tell polling staff your name and address, and show them photo-ID, so your details can be checked against the electoral register.
You will then be given a ballot paper for the borough election and if relevant one for the parish.
The ballot papers list the candidates standing for election and you are asked to take them to a polling booth and mark a cross (X) in the box to the right of the name of the candidate or candidates you want to vote for, fold the ballot paper in half and put it in the ballot box.
Measures have been put in place at Ribble Valley's 56 polling stations to help everyone vote in person, including large print sample ballot papers, tactile voting devices, magnifiers to increase the size of text on documents, wheelchair-level polling booths and pencil grips.
And from 4 May anyone over the age of 18 can help you cast your vote, even if they are not eligible to vote themselves – just ask the polling station presiding officer, who will assist you and your companion with the process.
A full list of candidates and polling stations is available at https://www.ribblevalley.gov.uk/.../local-elections-and...
● Don't forget you now need photo-ID to vote in person. Polling stations will have private rooms or privacy screens for anyone who does not want to show their face in public. Further information on voter ID and what to do if you do not have photo-ID is available at www.ribblevalley.gov.uk/voter-id