Help at Hand for Ribble Valley Properties Troubled by Pests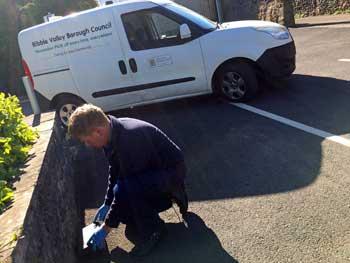 Help is at hand for Ribble Valley properties troubled by pests and insects.
You may think certain pests are only linked to hot weather, but your home or business can be a warm and cosy bolthole for rodents and insects throughout the year.
Pests can access your property via gaps and build nests in your attic or garage, wall cavities and even in unused cupboards.
But for just £54.50 Ribble Valley Borough Council's pest control team will assess the situation and give you a helping hand.
The council has a pest control officer whose knowledge and expertise can be called upon to treat mice, rats, wasps, cockroaches, fleas, ants, insects, moles and squirrels.
Advice is also offered on bird-proofing and how to deal with bee swarms.
Andrew Dent, the council's head of environmental health, said: "Mice and rats can enter homes and businesses throughout the year to either keep warm or forage for food.
"As well as nibbling through cereal and biscuits, they have also been known to gnaw through wires and other materials in walls and plumbing systems.
"Rats teeth are stronger than human teeth and capable of chewing through brick, concrete and even metal.
"But our pest control team is on hand to help householders troubled by any pests at a competitive price."
Visits take place by appointment on weekdays and repeat visits may be required to fully treat the pests.
The pest control service will also visit commercial premises at a rate of £62.50 per hour, plus the cost of the products used.
If you are troubled by pests, phone Ribble Valley Borough Council on 01200 425111.