Stay Snug and Reduce Bills with Energy-Efficiency Scheme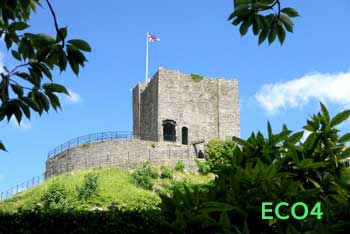 Vulnerable households in Ribble Valley can stay snug and reduce their energy bills thanks to a new national scheme.
The ECO4 scheme offers free energy-efficiency measures, such as air source heat pumps, gas boiler upgrades, cavity and solid wall insulation, loft and roof insulation and solar panels.
Qualifying properties are those with an EPC rating of E, F or G, plus D if not rented.
Recipients must have a combined household income of less than £31,000, or certain health conditions, and be in receipt of a means-tested benefit, or child benefit, subject to an income cap.
Properties not in receipt of a qualifying benefit may still qualify through the ECO Flex scheme, which allows discretion in cases of demonstrable need.
Nicola Hopkins, Ribble Valley Borough Council's director of economic development and planning, said: "We are delighted to support this scheme to help households improve their energy efficiency, reduce bills and keep their homes warm.
"We are committed to helping vulnerable households and the ECO4 scheme is in addition to the council's own Affordable Warmth Fund."
To access ECO4, you first need to contact a supplier from a list at ofgem.gov.uk.
The supplier will check that you and your property are eligible and assess you for other schemes at the same time.
Ribble Valley Borough Council does not endorse companies connected with the application process or involved in the installation of ECO 4 / Flex grants or products and you should seek independent advice to ensure you are being offered the best deal.
Ribble Valley Borough Council also offers grants for the servicing, repair and replacement of boilers, radiators and heating appliances through its Affordable Warmth Fund, which helps low-income households living in cold and damp homes fight 'fuel poverty'.
The fund is aimed specifically at the over-65s, households with children under five and pregnant women, those with cardiovascular and respiratory problems and a disability or mental health condition.
Up to £4,000 per household is available and applicants need to supply two quotes for the proposed work.
The ECO4 scheme runs until March 2026 and the Affordable Warmth Fund is available as long as funds last.
Further details are available at Energy Company Obligation (ECO).