Don't Lose Your Vote – Ribble Valley Residents Urged to Check Voter Registration Details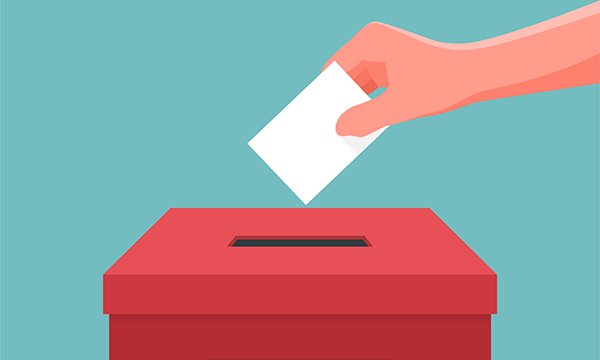 Ribble Valley residents are being urged to check their electoral registration details in the annual electoral canvass, or risk losing their chance to vote on decisions that affect them.
The annual canvass allows Ribble Valley Borough Council to keep the electoral register up to date, identifying who is at risk of losing their voice at elections, and encouraging them to register before it's too late.
Ribble Valley Borough Council's Electoral and Licensing Officer, Jane Horsfield said: "The electoral canvass is now underway. This is our way of making sure that the information on the electoral register for every address in the Ribble Valley is accurate and up to date. We are asking all residents to keep an eye out for these important updates from the council.
To make sure you don't lose your say at upcoming elections, simply follow the instructions sent to you. If you were registered to vote in the last election, and your details have not changed, no action is necessary, and you will still be registered to vote. If you're not currently registered, you will need to do so if you wish to vote. The easiest way to register is online at Register to vote - GOV.UK (www.gov.uk)
Registered voters can also vote by post, by either signing up on the website or by contacting Ribble Valley directly for a form. For any registered voters who wish to vote by proxy, they should also contact Ribble Valley for a form."
Recent homeowners in particular are urged to check their details.
Electoral Commission research has found that recent home movers are less likely to be registered than those who have lived at the same address for a long time. In Great Britain, 92% of those who have lived in their home for 16 years will be registered, compared with 36% of people who have lived at an address for less than a year.
Melanie Davidson, Head of Support and Improvement at the Electoral Commission, said: "It's really important that everyone who is eligible to vote is able to do so. We urge people to check for updates from their local council on this year's canvass. The council may contact residents by post or email.
"If you are not registered to vote, make sure you provide the necessary information to your local council when asked and register to vote online at Register to vote - GOV.UK (www.gov.uk)
To vote in elections you must be registered to vote, over 18, living at an address in the area you want to vote in and not excluded from voting. You must also be a British, Irish or EU citizen, or a qualifying Commonwealth citizen.
Further information is available from Ribble Valley Borough Council's elections team on 01200 414411.
Additional information on registering to vote is available on the Electoral Commission website.