Your Vote Matters – Households in Ribble Valley Reminded on Electoral Canvass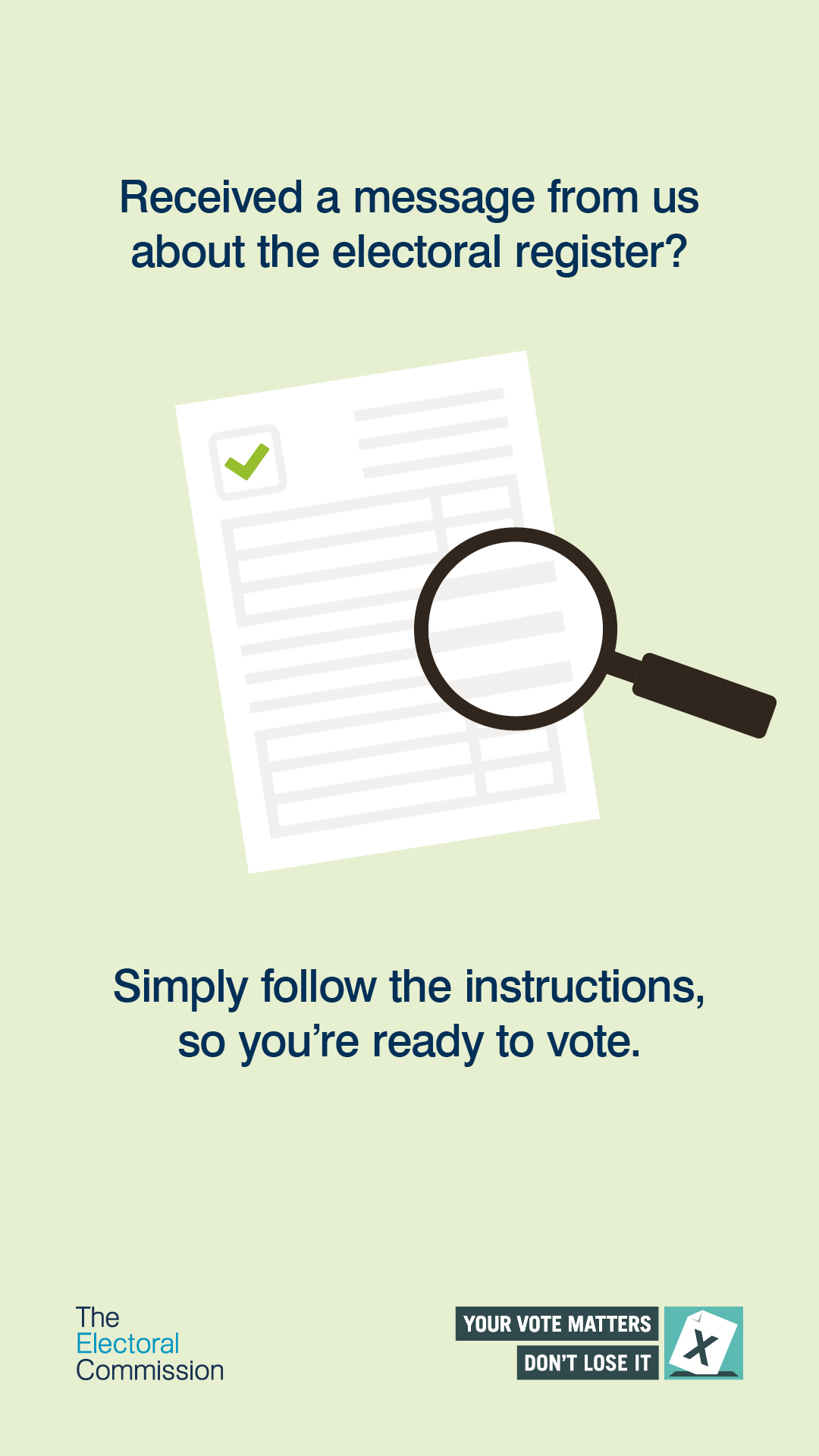 Every year, Ribble Valley Borough Council contacts households to check that electoral registration details are up to date and to ensure that everyone who is eligible has the right to vote.
As the canvass continues, residents who have already been contacted by either post or email are reminded that they should follow the instructions given to confirm that all details are correct.
Ribble Valley Borough Council's electoral and licensing officer, Jane Horsfield said: "The electoral canvass is underway. It is our way of making sure that the information on the electoral register for every address in Ribble Valley is accurate and up to date. It also helps us to identify who is a risk of losing their voice at elections, so that we can encourage them to register before it is too late.
"It is important that any residents who have received this information by either post or email act upon this documentation. If you have not already done so, simply follow the instructions which have been sent to you either by post or email. For residents who were registered to vote in the last elections and whose details have not changed, no action is necessary, and you will still be registered to vote.
"If you are not currently registered, you will need to do so if you wish to vote. The easiest way to register is online at Register to vote - GOV.UK (www.gov.uk).
"Registered voters can also elect to vote by post, by either signing up on the website or by contacting Ribble Valley directly for a form.
For any registered voters who wish to elect to vote by proxy, they should also contact Ribble Valley for a form."
Recent homeowners are particularly urged to check their details. Research by the Electoral Commission found that recent home movers are less likely to be registered than those who have lived at the same address for a long time.
To vote in elections you must be registered to vote, over 18, living at an address in the area you want to vote in and not excluded from voting. You must also be a British, Irish or EU citizen, or a qualifying Commonwealth citizen.
Further information is available from Ribble Valley Borough Council's elections team on 01200 414411 or 01200 414426.
Additional information on registering to vote is available on the Electoral Commission website.